Website Design MasterClass Course
About Course
WORDPRESS is that amazing tool to build & develop a website with no coding or web design experience you don't even want to know about web design to make a beautiful website because WordPress got all those breathtaking beautiful themes for free and we can design with it.
This is the perfect place to start your WordPress Web Design course.
Portfolio Website:
A  portfolio website is a compilation of materials that exemplifies your beliefs, skills, qualifications, education, training , and experiences. It provides insight into your personality and work ethic in a digital way.
Choosing the most relevant experiences and putting them in an easily understood format will show an employer proof of your organizational, communication, and tangible career-related skills.
Ecommerce Website:
This COMPLETE & COMPREHENSIVE WordPress for eCommerce course will teach you exactly How to Build fully-functional e-commerce (online store) websites using the powerful CMS i.e. WordPress, along with the most popular WordPress plugin/addon, WooCommerce! After completing this course, you will be prepared to start your own online business using custom products and WordPress with minimal upfront costs as well as you will learn to do the graphic design for any products or many more.
Here you Can Learn to Create an Amazing Ecommerce Website by yourself on your own budget in your design.
News Portal Website:
News Portal is an online communication medium for internet users, read all over the world. The news portal development allows publishing publications, press releases, columns, articles, blogs, and other news-related content. Everyone wants instant and live news, in this condition new portal is the best for publishing live news. The market is very competitive and there are many web designers seeking to create News Portal with different prices. We stock here how much we should pay for the website. So, Learn to Create a News Portal Website on your own budget trending in Nepal.
Show More
What Will You Learn?
Know about WordPress & page builders.

How to optimize images & create creative Art direction for web design.

How to build your own beautiful Modern Responsive website using WordPress.

You will know how to design pages, menus, sidebars, and footers, and create a professional and modern website.

You will know how to set up contact pages & WordPress contact forms, and how to find and install plugins.

How to convert your WordPress website into HTTPS secure (encrypted connection).

How to build official professional domain emails.

Benefit Of Creating a Portfolio Website

Structure Of Creating a Portfolio Website

Domain & Hosting Analysis, Costing, Buying

Learn To Create a Beautiful And Responsive A Portfolio Website

Colorizing

Concept Of Creating Different Types of Portfolio Website

You will master how to use the WooCommerce plugin to build an e-commerce store that sells physical products

You will learn how to Integrate payment systems including ESewa & Khalti into your website

You will learn how to create shipping options for your customers

You will learn how to create coupon codes

Installation of WordPress on a Web Hosting

Installation of WordPress on Computer (MAC/Windows)

WordPress Basics (Pages, menus, themes, plugins, settings)

Convert a static WordPress website to a dynamic eCommerce Website

WooCommerce product settings

eCommerce website Payment Settings

eCommerce Shipping Settings

eCommerce Accounts Privacy settings

WordPress website designs

Mobile Rendering (Responsive Website) in WordPress

On-Page SEO for WordPress

Custom domain Emails

Addon Domains

Image Compression in WordPress

Creating of Complete Dynamic New Portal

Creating Different Types of Ads

Create PopUp Ads

Handel of Control Pannel

Creating Logo

Handel of Complete Website

Integration with social media

Advertisement spaces

Grid-based news portal design

Color scheme
Course Content
Website Design Basic Training
website & types

Essential Elements for Website

Domain and Types

Hosting and Types

How to buy Domain, Hosting and install WordPress

Introduction to WordPress

Installing XAMPP in PC

Installing WordPress in XAMPP

Visual Editor and Article Posting

Categories and Terminology

Theme Installation For Free

Custom Website Import

IN details of Plugins

IN details About Elementor

Elementor Basic

Elementor General

Free Logo and Favicon Create Unlisted

Update Logo and Favicon

Header Customization

Footer Customization

Installing Form plugin and creating form

Installing Plugins and add Animated Background

Fancy Text and Counter Editor

Pricing and EAE Timeline Creation

How To Run Multiple Website From Single Server

New Homepage Creation and customization

Dynamic Services Webpage Creation

All Webpage, Menu, Submenu Customize

Dynamic Widgets Creation by Elementor And Pro

How to Customize for Tablet Mood
Advance Ecommerce Website Design
Personal/ Agency Portfolio Website Design
News Portal Website Design
Student Ratings & Reviews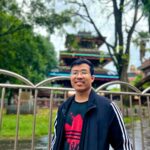 1 week ago
The course is good. I learned lots from this course.👍🏾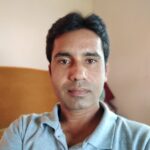 1 month ago
amazing tutorial with very easy step by step.
6 months ago